If you are in need of emergency assistance please call +61 2 8016 9210.
DUAL's Accident and Health claims are handled by Corporate Services Network (CSN). CSN are a specialist third party claims handler with significant industry experience. They specialise in A&H products and work directly with DUAL to ensure all claims are handled in an expert manner.
If you or your client require emergency assistance please call DUAL Assist via 24/7 Emergency Hotline. To place a reverse charge call, contact the local operator and request to be put through to: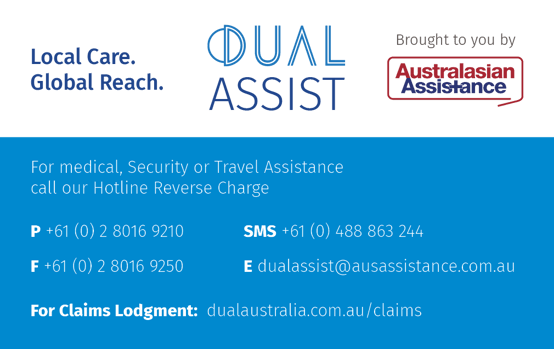 For all non emergency claims advice during AEST business hours contact:
Corporate Services Network (CSN):
GPO Box 4276, Sydney NSW 2001
P: +61 (2) 8256 1770
E: claims@csnet.com.au
Further details are available on our claim forms.