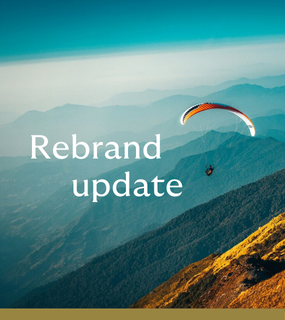 In today's fast-paced world, brokers need to use every tool at their disposal to consistently add value to their customers and stay ahead of the competition. But while technology has truly delivered in recent years, providing an abundance of nifty tools and programs, it can be difficult to differentiate those that add genuine value from those that merely increase complexity.
Here are our top picks of software and automation tools to help you streamline your brokerage and manage your client relationships more effectively.
Surefyre
Surefyre is an innovative CRM tool designed specifically for use by insurance brokers — after all, it was designed by one! The tool empowers brokers to develop customized workflows for potential clients, allowing you to make calls or send emails directly from within the software. Surefyre also lets you create reports on insights using your agency's most up-to-date data, automate your marketing efforts, and track your commision. If you're interested in seeing what the software can offer you, you can sign up for a 30-day free trial on their website.
SignNow
One of the most time consuming issues for brokers is the paperwork that comes with closing a deal. SignNow is a popular eSignature tool that helps you eliminate this hassle and ensure your documentation is legally binding. It has a number of features that further simplify the signing process, including the ability to write your signature with the tip of your finger, banking level encryption and support for multiple formats including PDF, Word and rich text documents. The app also allows you to set completion notifications, send documents for signing and request payments.
HubSpot Sales Hub
HubSpot's Sales Hub is the kind of platform that, after using it for a while, you'll wonder how you ever survived without it. They've managed to create a customer relationship management (CRM) tool that's not only comprehensive, but also remarkably user-friendly. The Hub can help you keep track of all your leads and contacts, as well as automate communication and monitor the effectiveness of your client outreaches. This visibility and functionality will do wonders for the efficiency and long-term success of your brokerage. The HubSpot Sales Hub is actually a part of our Broker's Toolbox — you can learn more about it here.
DUAL WebRater
Our WebRater is a specialised online trading platform that brokers can use to get quotes and bindings within two minutes; 24 hours a day, 365 days a year. This kind of immediate access to a variety of policies and products is previously unheard of in the broker space. The WebRater is designed to improve broker margins on SME business, with a dedicated team on call throughout the day to answer enquiries. Over 5,500 brokers across Australia currently use the platform regularly to improve their margins and grow their business.
To learn more about how the DUAL WebRater can help you save time and deliver maximum value to your clients, sign up and get a quote today. If you have any questions about the platform, get in touch and a member of our team will be happy to help.