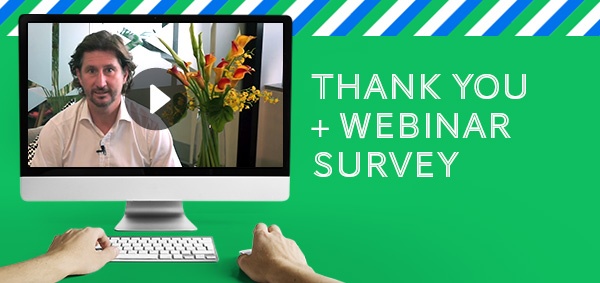 Click on the play button above to watch a short video update with our CEO, Damien Coates.
Webinar & WebRater Survey
Over the last 12 months we've had more than 30,000 new quotes generated through the WebRater and renewed 25,000 policies.
Twelve months ago we asked for your feedback on the WebRater and from this survey we implemented a number of new initiatives including launching both Individual Personal Accident and Voluntary Workers, issuing cross sell quotes for Cyber and Corporate Travel, and following you up on new business quotes generated on the WebRater.
So this year we'd appreciate a few minutes of your time to answer the quick survey, and for every broker who completes the survey we will donate $2 to The Black Dog Institute.
To complete this quick survey please click on the button below:

We've set our sights on the Black Dog Institute Zoo 2 Zoo bike ride! This ride is 437kms and goes from Sydney's Taronga Zoo through the NSW mid west to finish at Dubbo's Western Plains Zoo.
The ride is being held over 3 days from 14-16 October 2016 and DUAL have a team of 10 who will participate. So we ask you to help support the team by donating to Black Dog Institute. We thank you for your generosity in advance! Donate Now.