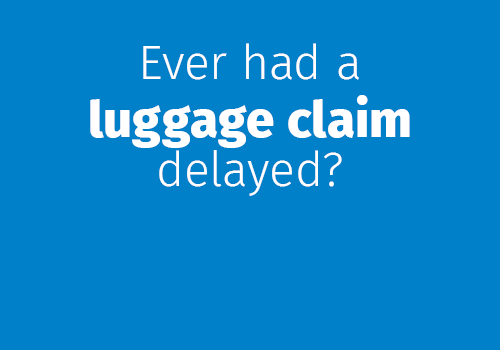 Have you ever had a luggage claim delayed? Or is the insurer asking 'too many questions'?

DUAL see delays with simple claims where the information submitted is not enough to assess and pay the claim. In the case of a claim, less is not more.


The most common issues are:

non-completed claim forms
no proof of loss
no proof of attempt to recover the lost or stolen items
How much evidence that is required will depend on the nature and the value of the claim.

Losing your possessions can be an emotional experience, you may think that sounds silly but until you have been robbed, an airline has lost your bag or you've left your great grandmothers' necklace behind in a hotel room it's difficult to understand the emotive element.
It's important for you and DUAL to get the claim submission process right the first time and avoid unnecessary delays with claim assessment and payment.

Click on the button below to access the DUAL Corporate Travel fact sheet and forward it on to your client for their information.
DUAL's Corporate Travel policy is available to quote and bind on the WebRater!
For more information on our Corporate Travel offering please contact your local DUAL Underwriter.
*Please consider your own objectives, financial situation or needs as this is general advice and only a summary of the cover available. You should read the Policy wording for a full description of the terms and conditions.