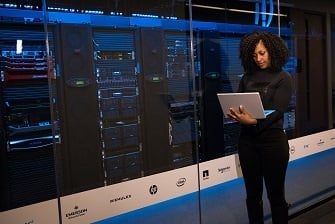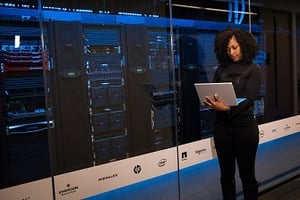 Selling insurance can be tough on your organisational skills. More than likely, you're constantly on the go and have piles of paperwork accumulating back at the office (or in today's terms, in the cloud). A PA seems like an obvious solution, but the truth is that full-time assistants are expensive and can be just as time consuming to find and manage as the process of doing the work yourself. These four tools allow you to be your own solution and put an administrative system in place easily and affordably. Think of them as your lifeboat in the ocean of paperwork.
Evernote
Creating an account with Evernote gives you a secure cloud-based account where you can create, organise and store a range of media files. It's the perfect bridge between the handwritten notes and physical print-outs that accumulate during your business day, and its increasingly digital demands. Like its elephant mascot, Evernote remembers everything. Write notes, clip web-pages, photograph & upload documents and save PDFs — it synchronises across your devices to mean that your notes are always with you. But this multimedia archive would be unhelpful without a powerful search function: Evernote technology means you can even search for handwriting in images to have what you need to know always at your fingertips.
The best news is their flexible pricing. Whether you're working independently or as part of a business, Evernote has a range of pricing plans to suit your pocket (including a FREE Basic plan).
Google Drive

While Evernote stores all your odds and ends in one automatically tidy place, Google Drive gives you the cloud space to store any file, and integrates with Google Suite to offer a host of user-friendly software that effectively replaces Microsoft Office. Write research reports, compile presentations, crunch data on spreadsheets and store media files that save automatically to the drive. Like Evernote, it synchronises across your devices to be available for viewing and editing on-the-go and its sharing function makes collaboration with clients and colleagues absolutely effortless. Your first 15 GB of storage is free.
PandaDoc
PandaDoc is a specialised platform that streamlines the way you manage sales documents. Automate your hiring and onboarding, create quotes, proposals and contracts over a secured connection, and store everything neatly in one place. The best part is that, like Google Drive, it's possible to collaborate across teams — not only is all your specialist documentation kept in one place, but you can ensure brand consistency by syncing your templates across the whole team. PandaDoc starts at USD19 per month, and is available free on a 14-day trial.
WebRater
DUAL created the WebRater in the same line as PandaDoc, but serves the specialist needs of brokers. Now you can obtain quotations and bindings for over 450 occupations in products, ranging from Association Liability to Professional Indemnity. With WebRater, you can provide your clients with quotes and bindings and renew policies in under 2 minutes — 24 hours a day, 365 days a year. The best news is that this tool is available for FREE.
By integrating these four tools into your daily practice, you'll easily stay on top of even the most overwhelming paperwork, at minimal cost to your existing routine or bank balance. For a start, why not learn more about how the WebRater tool can help you save time and provide top-notch on-the-go service?