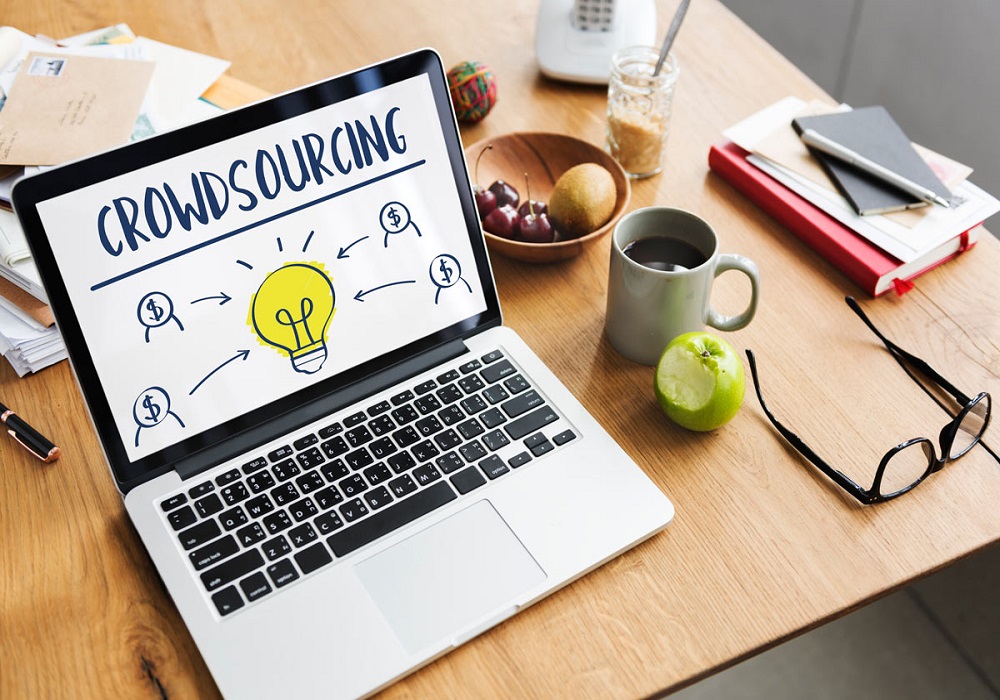 As an independent broker, you likely often find yourself working on your own. As a result, you might find yourself without regular contact with other industry professionals and innovative thinkers. This could have a negative effect on how you solve issues.
As we all know, "two heads are better than one". But while you might be able to solve the majority of the brokerage problems you face on your own, this will not always be the case. There will undoubtedly come a time when you need to engage in discussion and bounce ideas off others with knowledge of your field but with differing experience. Where a broker working as part of an organisation might be able to schedule a brainstorm session, or chat to the other brokers when grabbing a quick cup of coffee, how do you do this if you are an independent broker?
The answer to that question is crowdsourcing.
Crowdsourcing is an increasingly = popular tool thanks to the ever-growing reach of the internet. While crowdfunding platforms like Kickstarter might be what people mostly associate with crowdsourcing, it's important to remember that it can also be used to accomplish tasks such as software development, research and other forms of problem solving.
As a broker, you can tap into the power of crowdsourcing through platforms like InnoCentive and GeniusLink. These platforms allow you to connect with innovative and creative individuals who can help you overcome difficult challenges that you cannot solve yourself.
These platforms help you overcome a specific problem or issue, while also helping you develop your networks, lower your costs (by fixing problems quicker) and improve your business processes (by exposing you to the diverse ideas of people, as opposed to a small group of homogenous experts).
By taking advantage of these problem solving, crowdsourced platforms, you can overcome one of the major challenges that independent brokers face.
Another useful tool that brokers can add to their toolbelt is DUAL's WebRater. This online trading platform provides brokers with instant access to quotations and bindings any time of day, all throughout the year. WebRater transacts over 30 000 policies for over 5 500 brokers, helping them grow their margins for SME business. You can find out more about WebRater here, or you can contact one of DUAL's Underwriters for more information.