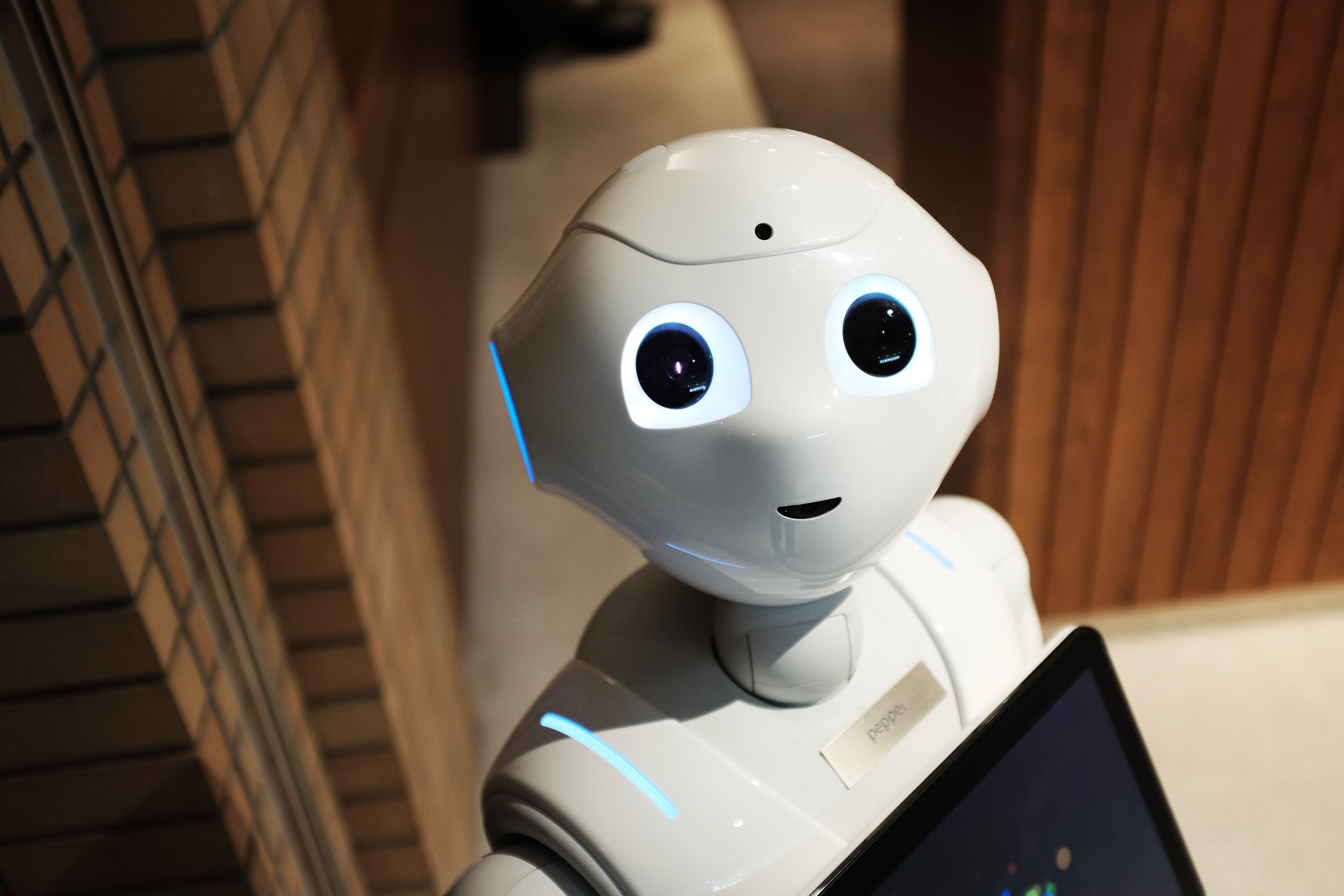 A brokerage seems like an unusual place for AI, but there are surprisingly nifty ways that it can help you save time and money. Whether you're an SME entrepreneur or working in a bigger organisation, we share insights on the latest developments in workplace AI and the ways it can help lighten your load so you can focus on what's important and improve your bottom line.
The rapid development of technology and its near total integration into daily life has necessitated a culture shift within organisations. With AI — programming that makes it possible for machines to learn from experience — we'll eventually find ourselves surrendering the bulk of our routine tasks to apps and machines. This can help us stay organised and understand the world around us through the Big Data lens: freeing us up to think further, and move faster. As a broker, it pays to stay ahead of this trend!
Deep learning can help prepare you for client-facing responsibilities
Deep learning is the foundation underpinning AI, which could help you put your best foot forward when facing clients. A machines ability to learn from their experiences, can help you do things like improve your telephone manner. Think about it: the finer points of grooming may be just the tweak you need to maximise your chances of turning the most skeptical prospects into loyal customers who swear by your skills. For example, we know that your tone of voice affects how people respond to you. With apps like Vanido, you can train your voice in bite-size exercises while on-the-go to craft a tone rooted in confidence. This helps set your clients at ease, paving the way for a trusting relationship they look forward to engaging with.
Stay organised with AI and keep up with big fish budgets
A cornerstone of successful client management is the ability to stay organised. While you may not have the budget for a personal assistant, the pace of business today still means you require one to keep up with competitors. Luckily, AI now has the ability to perform much of the functions of a personal assistant, at a fraction of the cost. For example, Amy and Andrew Ingram are autonomous AI assistants that help you stay on top of things by scheduling your meetings and managing your daily agenda. Also, because of the nature of Machine Learning, they'll get smarter over time and learn about your preferences. This ensures you'll receive personalised service that eventually might even outsmart the most efficient human PA!
Creating new content is easier with AI
Brands in the United States, such as CBS, are already using AI to create material for consumption. For example, Wibbitz is one example of AI-driven software that helps you generate video content from text. While this may be out of the reach of your brokerage for now, access to this kind of technology will fast become easily accessible. You can look forward to new and interesting ways of sharing what you do with clients that help you grow your business.

More practically-speaking, we also have tools such as the DUAL WebRater. Specifically developed for brokers, this tool allows you to create a quote and bind or renew a policy in less than two minutes. You don't have to wait — AI is already relevant to you. Take hold of all it has to offer and stay ahead of trend in your business.
Learn more about how the WebRater can help you save time.
Photo by Alex Knight on Unsplash