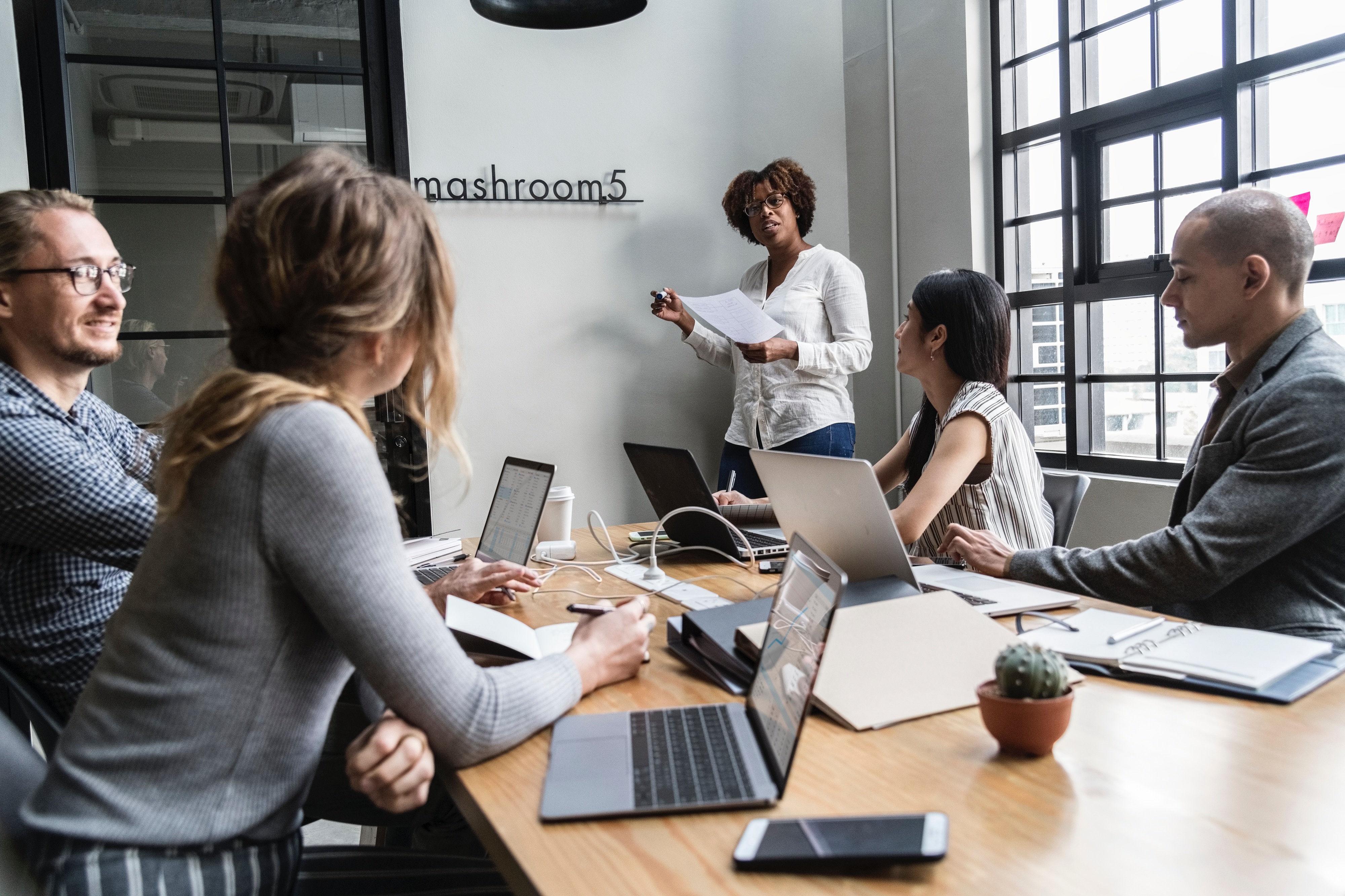 As a recognised authority in your field, you stand to gain extensive brand exposure for you and your business. Instead of searching for clients, you'll find they now come to you. You'll also be respected as a trend-setter and specialist in your field. Imagine contributing to national platforms, and the pleasure of seeing your ideas get out there and take effect in the world! Sounds like heaven, right? Well, here are four tips to get you started on making that dream a reality:
Create and share your brand
Being recognised as a thought leader depends on you building a platform for yourself from an existing, powerful and visible brand. While your company profile is a part of this brand, it also hinges on how you appear publicly in your individual capacity. First, make decisions on how you would like to appear in the world, and then use tools to make it happen. For example, you could consciously groom your speaking voice using apps like Vanido, using the insight that people respond more favourably to certain vocal qualities. This contributes to the creation of your personal brand, which you can broadcast through platforms like Facebook Video.
Find your niche
Your brand may be groomed and broadcast-ready, but what do you share? The top tip for any aspiring thought leader is to "find your niche". Focus on becoming expert in one area and expand your reputation from there. And it's especially important that your area of expertise is something you're genuinely passionate about — not only will you be motivated to work harder on getting to know all there is to know about it, but you're also more likely to make a more favourable impression on anyone you share your interest (and expertise) with. People know when you're genuinely interested in something, and they're more likely to recognise you as a thought leader when you're fully engaged with your topic. For example, as a broker, you could become a specialist in Maritime claims, which may be particularly fun if you're passionate about the ocean.
Build your network
It's time to consider every person you meet as a part of a growing network of allies, prospects and reputation-builders. Otherwise you may end up working off a strong personal brand, with a ready platform and content to stream, but with no one willing to listen to what you have to say.
Finding an audience is one of the hardest things you might have to do in your journey to becoming a thought leader. However, it needn't be an impossible task. For instance, you could use social media to reach out and build more personalised connections with people. Or you could invest time in sharing your existing skills through internship programmes and other educational enterprises that have the added benefit of adding to your brokerage's profile.
Assemble your toolbox
The hack of all hacks, is to keep all the little things that make a big difference to your day in one tidy place. Spending a little time assembling a go-to kit of apps will make a huge difference in the end. Whether they save you time (like WebRater), launch you onto the next level (like Vanido), or smooth the rough edges off a busy schedule (like Amy and Andrew Ingram), keeping them close to hand as part of a toolbox ensures you always know where to find them and can easily work them into your regular routine. In this way, you can turn the road to thought leadership into a manageable and entertaining adventure.
Carving out a niche as an industry leader takes time and dedication. That's why DUAL has prioritised sharing ways to help you better your business while saving time. The WebRater is just one of the ways you can smooth your way to lasting business success. It's an online platform that helps you create quotations and bind or renew policies in under 3 minutes. Learn more about how the WebRater can help you by visiting our website.