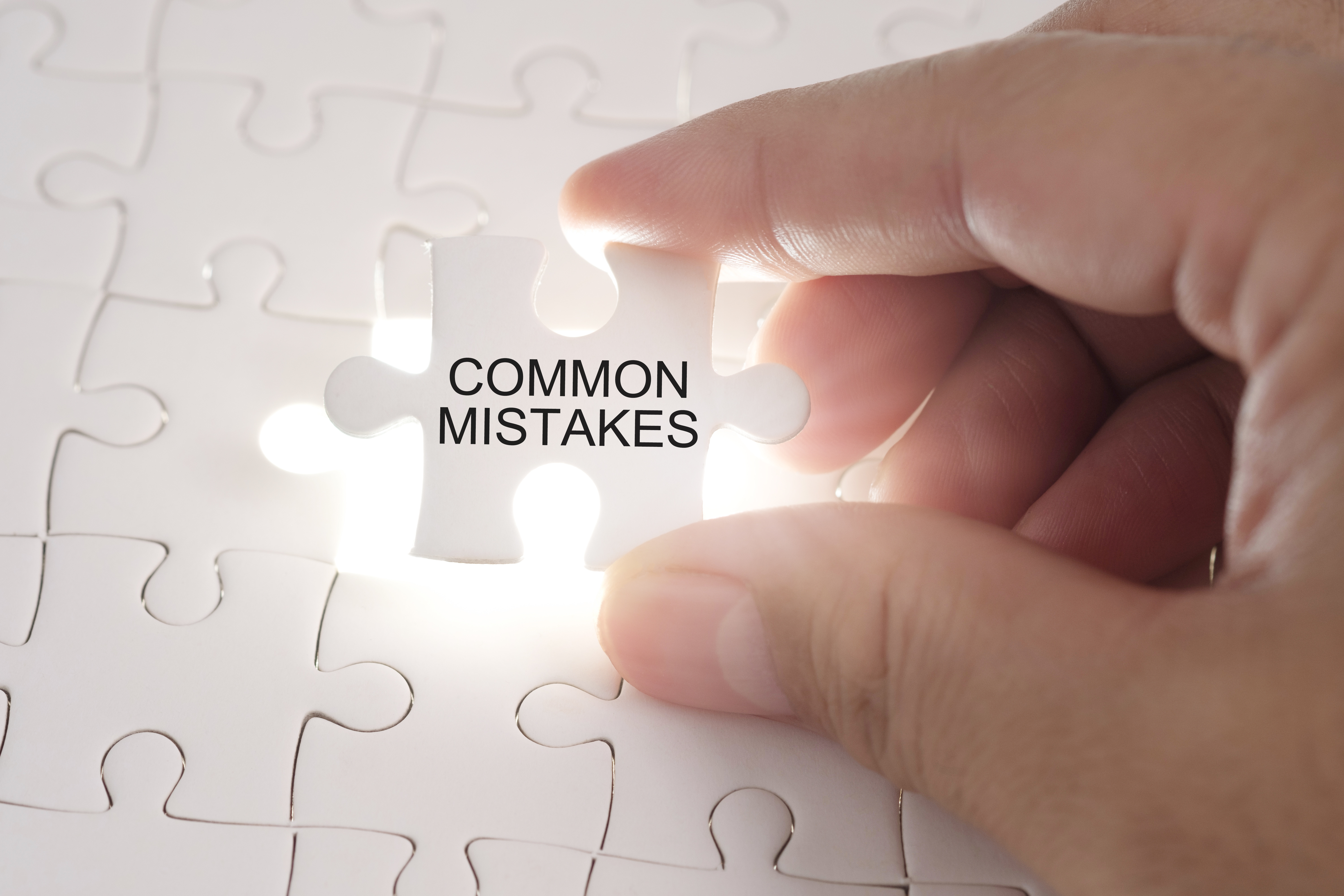 With youthful confidence lending energy to their every move, a young, ambitious broker strides into the presentation room to face prospective clients…
And finds they're at a loss for words. The client walks away unimpressed. The young broker, shell-shocked.
Enthusiasm is one thing, but not backing it up with necessary training and research is a recipe for disaster. When starting a brokering career, it's best to leave your ego at the door and get ready to learn — and unlearn — over and over again.
Let's dive into the most common presentation mistakes made by young insurance brokers (and how you can avoid them):
Not dressing the part
First impressions last. And though we're seeing current fashion lean towards informality, dressing appropriately — read: smartly — is a sign of respect and professionalism. Remember, you're not just presenting an insurance package, you're motivating why you're the broker that clients can trust to curate their premiums. Treating the presentation like a job interview fosters mutual respect and contributes to a lasting client–broker relationship.
Not showing interest in your clients
Rapport is a two-way street and begins with finding common ground. Take time to share information about yourself, your hobbies and other talking points that could serve as conversation kick-starters. If nothing lands, change tact and ask questions about their business and personal interests. Clients are more likely to have an affinity for brokers who interact with them on a personal, authentic level.
Not knowing your products and services
While young insurance brokers can leverage their company's reputation and founder's experience to build confidence, it will only get you so far. Brokers must possess an intimate knowledge of their products and services to answer client questions and build credibility. Having said that, it's fine to admit that you don't know the answer during a presentation. Rather than invent one to save face, consider a response along these lines:
"That's a great question, but I don't want to give you incorrect advice so let me do some research before I get back to you with an answer."
This self-awareness, honesty and willingness to learn goes a long way towards building trust.
Not using the phone
Email and text messaging might allow for a more considered approach to fielding questions, but phone conversations give your leads a concrete idea of who you are and whether they can trust you to net them the best premiums. Even in the era of digital technology and automation, one-on-one, personal phone calls are still one of the most effective ways to close deals.
Not persevering
Selling insurance is not for the faint of heart and your response to failure will largely determine the outcome of your career. Rather than let emotion dictate your response, take a step back and analyse why a particular deal didn't close. Were you too pushy? Was your due diligence sufficient for the presentation? Or was it merely a case of prospect and broker not quite gelling? Getting to the bottom of why a sale didn't close will drive you to improve your selling tactics and presentation skills, both of which are necessary for long-term career growth.
Not using the tools and resources available
An insurance broker needs to have an insatiable hunger for knowledge. And while there's no substitute for experience, laying a strong educational foundation is an effective way to enrich your career from the get-go.
This is why we've enlisted the help of three seasoned brokers with over 50 years of experience between them for The Broker's Baseline. From harnessing new technology to mastering the art of presentation, this informational hub is packed with insight and advice for brokers looking to stake their claim in the insurance industry.
Read it here. If you'd like to chat to a specialist, contact your local DUAL Underwriter.
Disclaimer: The links and external articles referred to in this article are for informational purposes only. All views expressed do not necessarily reflect the official policy or position of DUAL Australia. DUAL Australia is not responsible for the content of any third-party website to which links are provided.