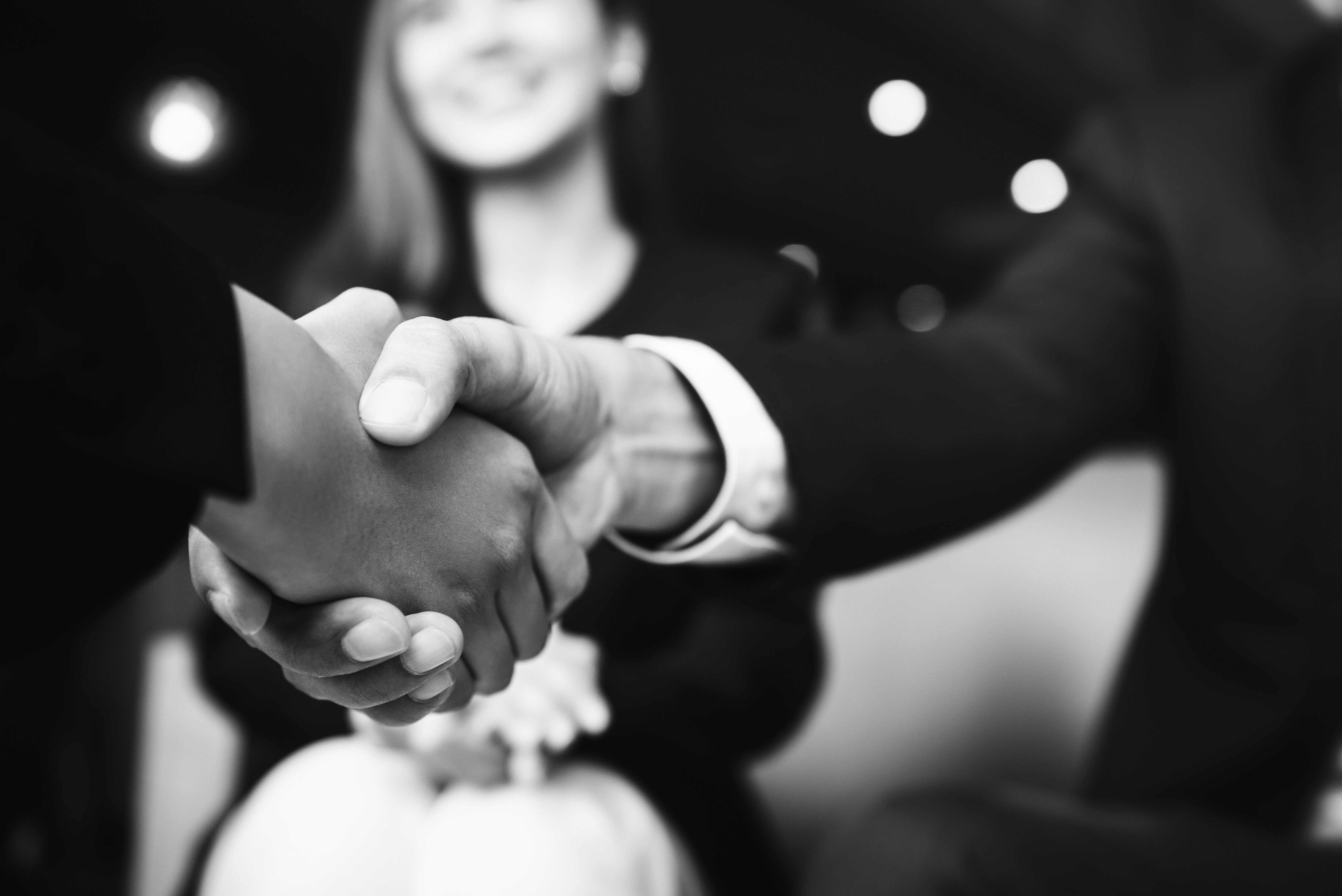 Your reputation as a broker and the size of your client base are directly related. But landing key clients that help you maintain a professional edge can be challenging. Curious about how seasoned industry professionals navigate this challenge, we connected with Amanda Smith, senior principal at Optimum Insurance Services.
Together we unpacked how 20 plus years in the industry have left her with hard-winning experience on what works — and what doesn't — when it comes to client acquisition and retention. She shared key insights on growing a high quality client-base centred on 5 key themes around broker tools and operational processes:
Invest in client relationships
Even if they're thin on the ground, developing a reputation for being client-focused by investing in the ones you do have will put you head and shoulders above your colleagues. Every prospect you meet is also a great opportunity to demonstrate the quality of the service they'll receive if they choose to grow the business relationship.
When you're engaging with clients and prospects, make sure to do the following:
Conduct due diligence. Invest time upfront into identifying and evaluating the prospect or client's needs. This will help you identify which exposures need to be covered, and you'll be able to propose personalised risk management solutions right out of the gate.
Demonstrate understanding. Build trust with a client or prospect by demonstrating your experience with the nuances of their industry.
Provide clear and concise advice. Reaching informed conclusions on the kind of solution a client or prospect needs is only useful if you can communicate this to them effectively.
Give them options. Obtain competitive quotes through your insurance partners, and your clients and prospects will appreciate your efforts to bring them the best coverage available.
Go over and above what's expected. Wherever possible, go the extra mile for your clients. Make recommendations on "nice-to-have" policies, being proactive and working with empathy are just a few ways you can do this.
Sometimes there's no way to avoid a difficult client, especially when you're still building up your portfolio. Counterintuitively, these can be great opportunities to further bolster your reputation as a client-first broker. Turn the tables on those tricky clients with these tips:
Don't avoid them. Confront the situation head on — the longer you avoid it the more the relationship will break down.
Have defined boundaries and communicate clearly. Be direct about why you're giving the advice you are, or taking any particular position on the client relationship or their portfolio.
Do what you can to assist them. Sometimes, a client will approach you while they're under a lot of pressure. This can be unpleasant to deal with; but if they value your advice, do what you can to assist them as efficiently as possible.
If necessary, rescind the relationship. If you've signed a client who regularly disregards or undervalues your advice, it may be best to rescind the relationship.
Related: Check out this blog post for 5 Tips and Broker Tools to Help Avoid Losing Key Clients.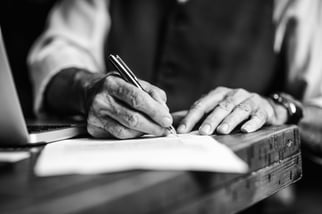 Fine-tune your client onboarding process
Once a prospect has decided to go-ahead with your services, a well-oiled client onboarding process can reap you the following benefits:
Identifying bad client-fits early. With thorough onboarding, it will quickly become clear if you've signed someone who may not value your advice or appreciate your service style.
Growing a high-quality client base. Investing in an onboarding process that near-guarantees a great client fit will set you up for successful long-term partnerships that are likely to generate referrals.
Managing client expectations. You'll have the opportunity to "drill down" for deeper insights into their needs. Any risk management solutions you offer will be realistic, and your clients will have a clear understanding of what you offer, how and why.
Regularly go the extra mile
Going over and above what's expected of you doesn't need to add significantly to your workload or time, especially if you've followed best practice from the beginning of the client relationship. These are a few ways you can outshine your competition, and build a reputation that will lead key clients to you:
Work efficiently. Your clients and prospects will value that you're the broker who never wastes their time. Save your clients time and unnecessary complexity as much as possible. Broker tools and technology, like DUAL's WebRater

,

can help with this!
Provide service as you'd like to receive it. Imagine enjoying the best service you could possibly receive, and treat your clients accordingly. You'll automatically deliver with an attention to detail that cannot fail to impress.
Pre-empt their needs. Ideally, you'll be answering questions before your clients have asked them, and offering solutions they may not even have been aware they needed.
Work quickly. Minimising your response-time to queries builds client trust, and helps boost your reputation as someone who prioritises their needs, respects their time and gets the job done without delay.
Ongoing client management. Take care to check-in with clients regularly, and provide as much care and attention to their needs as you may have done at the start of your relationship.
Related: Check out this blog post for 5 Tips on Broker Tools & Practices to Keep Your Brokerage Competitive.
Prepare for "dry-spells"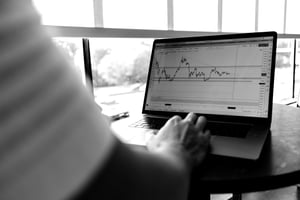 It's natural to go through periods where your client-base is smaller than it could be, especially if you've just started out as an independent broker. Here are a few ways to prepare proactively for these times, and perhaps even avoid them:
Ask for referrals. Approach your existing clients for referrals — they're connected to a network of prospects in the same or related industries that could benefit from your services.
Invest in online marketing. Use the internet to your advantage. Your website is advertising that works for you 24/7, and email and social media marketing is a proven way to build relationships with prospects and clients.
Scout for opportunities. Keep your ear to the ground for opportunities that will help you increase exposure for your brokerage, or connect you with prospects directly. These could be anything from attending networking events, to accepting guest blogging invitations.
Upsell to existing clients. When you're discussing renewals, it's a great time to upsell to your existing clients. What are some nice-to-have policies they may want to consider, now that you've built up trust with them based on your initial product offering?
Arm yourself with the right broker tools
Every broker needs a proverbial toolbox. With these three indispensable broker tools up your sleeve, you'll be the broker prospects turn to when they're considering risk coverage:
Maintain an online presence. Being an active and engaged member of the online community can extend your brokerage's brand reach. It's also an opportunity to build meaningful connections with clients and prospects, and develop your profile as a thought leader by, for instance, responding to comments on trending topics.
Network. How best can you generate leads? Depending on the industry you're targeting, attending networking events and tapping into associations where you can market to their members can lead to landing key clients that boost your professional profile.
Leverage referral partners. Your existing client network is a goldmine of potential referrals — tap into it! Clients generated through referrals are more likely to be a great fit for your services, as well.
Attracting clients and turning those initial prospects into valued, long-term relationships also depends on you remaining at the forefront of leading edge innovations in the industry. Where time is money, knowledge is power. Visit the DUAL School to access valuable content that can help grow your business and get the professional recognition you deserve.

Disclaimer: The links and external articles referred to in this article are for informational purposes only. All views expressed do not necessarily reflect the official policy or position of DUAL Australia. DUAL Australia is not responsible for the content of any third-party website to which links are provided.